Opening A Business In Canada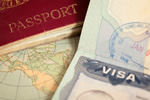 Opening A Business In Canada
If you are a permanent resident of Canada then starting your own business is as easy as thinking of a good idea, registering the business entity with the government and opening your doors. There are lots of resources online to help with the actual steps of creating a business from scratch, both private and from the Canadian government.
Like all countries, Canada's government requires that you register your business with the province where you will operate the business. While some types of small businesses are exempt from needing a license, most kinds of businesses do require a license of some kind. Government websites like BizPal (http://www.bizpal.ca/en/) can give you a lot of specifics broken down by province. BizPal also lists all the documents and permits you will need for each kind of business.
Once you're ready to get started, you need to register for the Goods and Services Tax (GST), if you think your business will gross more than C$30,000 per year. Each province has their own additional tax requirements, such as the Quebec Sales Tax (QST) for businesses operating in Quebec Province. Again, BizPal can help sort all this out.
If you plan to hire any employees you will need to get a grip on the Canadian payroll tax scheme. You will also need to register for Workers' Compensation Insurance in the province where you operate. Insurance is also a good idea for the business itself. Many business owners in Canada purchase policies to protect against business interruption, liability, disability and property protection. While not mandatory in Canada, business insurance can prove its value with a single incident.
The Canadian government encourages emigrants who wish to start a business in Canada by offering several business visas that fast track you to permanent residency status. The entrepreneur visa allows emigrants to come to Canada without having employment prearranged on the condition they will be opening their own business.
There are several requirements to reach this visa. For one, the applicant must prove a net worth of at least C$300,000. They also must commit to running at least 33 per cent of the business themselves for the first year and meet other requirements based on Canada's immigration points system. The points system looks at education, specific business experience, age and proficiency in English and French.
The final business-class visa is for self-employed emigrants. The title sounds odd because it requires expertise in farm management, world-class athletics participation or self-employment in various cultural activities such as film, journalism and librarianship. This self-employment visa is also based on the points system but is a viable route to residency in Canada for those who meet the qualifications.