Investing In Canada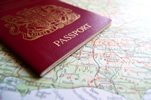 Investing In Canada
Canada has earned itself a reputation as one of the world's safest economies among many investment firms. There are many ways to invest in Canada and plenty of financial firms ready to help you find ways to make money from the markets and real estate in Canada.
There are many reasons why investors feel so confident about Canada's future. Politically, Canada is about as stable as it gets. Even when the ruling party changes, the policies that govern Canada essentially remain the same. The country's forecast growth rate is a respectable 2.8 per cent. While not as intense as China or India in terms of GDP growth, Canada is also not nearly as risky or volatile.
Canada's inflation rate, which is similar to America's, is also well within reasonable rates of global growth and contraction. But with a budget deficit of just 2.1 per cent of its GDP, Canada is far stronger than the US in this regard. It has a solid financial foundation and good standing with its creditors. Canada's policymakers strive to keep its interest rate at 1 per cent.
The country has a strong base of natural resources to draw on, particularly oil, gas and minerals. All of these resources are in high demand and should remain so for years to come. This is one area investors are very keen on, especially given its west coast ports to Asia.
Between the Toronto Stock Exchange (TSX) and the newer Canadian Stock Exchange (CNQ) there are many ways to invest in Canadian companies. Canada's version of Wall Street, known as Bay Street in Toronto, is home to most of the country's top investment firms.
Property is another popular way to invest in Canada. The relaxed rules on property ownership for foreigners makes Canada a lucrative market for people who want to park their cash in investment property and businesses. Non-residents can fully own any kind of property in Canada, though they do get heavily taxed on capital gains if they sell the property.
In fact, investment is one of the easiest ways to gain permanent residency in Canada. The government offers an Investors Visa for foreigners who wish to gain residency and have enough money to meet the requirements. For this program you must prove a net worth of C$1.6 million and then invest C$800,000 in one of the government's investment options. You are required to keep the cash invested for five years, but after that time you are free of obligations and are a permanent Canadian resident. Naturally, you also get to keep all the profits made from the five-year investment scheme.