Buying A Business In Canada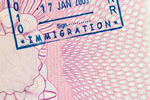 Buying A Business In Canada
For many businesspeople, the prospect of starting a business from scratch involves far too much time, money and risk, so they opt to buy an existing business with a proven track record. In many ways, this is an easier route to take but there are inherent risks when buying someone else's business too.
One of the biggest advantages to acquiring an existing business is that all the paperwork has already been set up. The new owner simply needs to step in and continue paying the proper taxes, filing the right annual license renewals and so on. This removes one of the hardest learning curves from opening a fresh business, and can be a real help for emigrants new to Canada.
An existing business is already up and running, which means no lag time establishing a customer base or uncertainties about location or customer traffic. But this inevitably leads to the question: why sell a business that is making money? And it's the biggest question to answer before buying any business in Canada.
Unless the owner simply wants to move on to a new venture and needs seed capital or has faced a sudden tragedy and needs to sell then it's essential to find out why they are selling. Accounting books can be altered and owners can lie, so it's up to the buyer to do the legwork and discover if there is money to be made from that business. There are a number of companies in Canada that specialise in helping people research and purchase businesses for a small commission.
The Canadian government encourages foreign business owners to try their luck in Canada. It offers special entrepreneur and investor visas for people who have significant amounts of money to invest in a Canadian business concept. The investor visa is a fast track to permanent residency in Canada provided you have the required skills, experience and cash involved to apply.
The investor visa requires applicants to prove they have a net worth of at least C$1.6 million. They then need to invest C$800,000 with the Canadian government for five years or make a one-time payment that is not refundable of C$120,000. The five-year investment gets paid back with the profits earned from the investment.
While the investor attracts wealthy people who want to invest in a business but not manage one, the entrepreneur visa caters to those who want to run things themselves. This route to permanent residency does not require the kind of start-up cash as the investor visa, but it follows Canada's point system to reward qualified emigrants. In this case, a mix of education, language skills, age and work experience all come into play.