Welcome to the Emigration Destination Guide for emigrating to Trinidad And Tobago here at emigrate.co.uk.
Emigrating to Trinidad and Tobago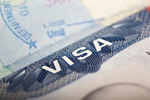 If you would like to immigrate to Trinidad and Tobago, you would have to remember that securing a visa for your entry does not necessarily mean that you can enter the country. The final decision will still have to depend on the immigration officer. He will be one to issue a landing certificate to you once you get to the point of entry. This...
Latest Trinidad And Tobago Emigration News: