Emigrating to Trinidad and Tobago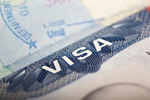 Emigrating to Trinidad and Tobago
If you would like to immigrate to Trinidad and Tobago, you would have to remember that securing a visa for your entry does not necessarily mean that you can enter the country. The final decision will still have to depend on the immigration officer. He will be one to issue a landing certificate to you once you get to the point of entry. This certificate will state the terms and the length of time which you are permitted to stay on the islands. The officer may then ask you to provide security, either through a deposit or a bond that could cover the possible costs of repatriation and other expenses that are incidental.
If you are going to Trinidad and Tobago to do some business there, there is no need for you to get a work permit. This is as long as you don't interact with the general public and will not receive remuneration for the work that you intend to do here. However, if you are a travelling salesman, then you should get a valid work permit as well as a travelling salesman license to be able to get into Trinidad and Tobago. This salesman license will allow you to sell your products and will also have set conditions for your stay in the islands.
If you have business offices or if you have gained employment in Trinidad and Tobago, then you should secure entry visa as well as work permit. That is if your country is not part to the Visa Abolition Agreement. If your work in the islands will not take more than 30 days, then you do not have to get a work permit.