Welcome to the Emigration Destination Guide for emigrating to Switzerland here at emigrate.co.uk.
Emigrating to Switzerland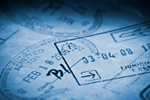 As with any other country, there is a need for you to get a residence permit should you wish to live in Switzerland permanently. You should bear in mind though that while these permits may not be that easy to get, there are ways for you to get one. Getting a residence permit in this country and how to get one would have to depend on what you...
Latest Switzerland Emigration News: