Emigrating to Switzerland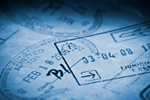 Emigrating to Switzerland
As with any other country, there is a need for you to get a residence permit should you wish to live in Switzerland permanently. You should bear in mind though that while these permits may not be that easy to get, there are ways for you to get one. Getting a residence permit in this country and how to get one would have to depend on what you intend to do in the country.
Whether your intended stay in Switzerland is related to work or leisure, Swiss citizenship can be acquired through the naturalization process. For you to be naturalized, you would have to be a resident in Switzerland for a minimum of 12 years, with three of these within the five years prior to your request of naturalization. The time that is spent by an applicant in Switzerland between the ages of 10 and 20 years counts as double the required time.
The process for the application of Swiss citizenship would start with the first phase wherein a request has to be made to the Aliens Police in the municipality where you are residing. This will then be sent to the Federal Department of Justice and Police that is responsible for giving out the principle authorization upon meeting certain conditions. Your integration into Swiss community, your compliance with its legal system and your acclimatization to the practices and ways of life of the Swiss are among these conditions. It is also imperative that you have not compromised the security, internal or external, of Switzerland.
Phase two of the naturalization procedure would necessitate the cantonal and municipal decisions. The canton and municipality of your area of residence may have additional conditions and set the cost of getting the citizenship before they will finally approve it. Because of this, conditions and costs vary from one region to another quite greatly.