Welcome to the Emigration Destination Guide for emigrating to Sri Lanka here at emigrate.co.uk.
Emigrating to Sri Lanka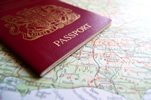 The immigration policy in Sri Lanka is covered by the Immigrants and Emigrants Act No. 20 of 1948. The authorities prescribed to rule over immigration decisions are the Controller of Immigration and Emigration in Colombo and the heads of Sri Lanka missions that are located abroad. There are many types of visa that you could choose from so...
Latest Sri Lanka Emigration News: