Emigrating to Sri Lanka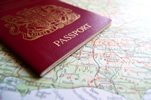 Emigrating to Sri Lanka
The immigration policy in Sri Lanka is covered by the Immigrants and Emigrants Act No. 20 of 1948. The authorities prescribed to rule over immigration decisions are the Controller of Immigration and Emigration in Colombo and the heads of Sri Lanka missions that are located abroad.
There are many types of visa that you could choose from so you can gain entry to Sri Lanka. These are the multiple-entry, the residence, the visit and the transit visas. There are also visas available to registrants under the Special Resident Guest Scheme.
If you want to gain employment in Sri Lanka, then you can only get a work permit through your employer who will make the application for you. For this, your employer should obtain a recommendation from the appropriate Ministry for the recruitment of foreign skills that is not readily available in the country. It is the Department of Immigration and Emigration that will issue one-year visas for foreign workers, which are renewable.
If you are involved in projects that have been approved by the Sri Lankan government, then you are also eligible to residence visas in the country. This is also true if you are in Sri Lanka because of business activities or if you want to invest some amount of monetary capital here. Initially, the residence visa that will be issued will be valid for only a year but this can be renewed. To get a residence visa, it is a must that you enter Sri Lanka by virtue of an entry visa.