Welcome to the Emigration Destination Guide for emigrating to South Africa here at emigrate.co.uk.
Immigrating to South Africa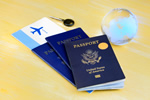 If you are considering settling in South Africa for good, there is a process that could guide you. However, you should take note that immigration application to this country is always treated as an individual case and there may be changes to the requirements from time to time.  With this in mind, you should make sure to inquire first before...
Latest South Africa Emigration News: