Immigrating to South Africa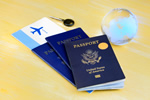 Immigrating to South Africa
If you are considering settling in South Africa for good, there is a process that could guide you. However, you should take note that immigration application to this country is always treated as an individual case and there may be changes to the requirements from time to time.  With this in mind, you should make sure to inquire first before making any decisions to travel to the country.
If you want to inquire about permanent residence to South Africa, then you should head on to your nearest South African Embassy, Consulate or High Commission to check on the latest requirements, application procedures and immigration categories. It will also help if you will read the Immigration Act, 2002 of the country.
Because the immigration law of South Africa is such that it protects the health and security of South Africans as well as increasing employment opportunities, you could be qualified to enter the country if you are committed to pour in your skills, experience and assets for the development of the country. If you are in a position to contribute greatly to the economic base of South Africa, then you are bound to become a qualified applicant for permanent residence. If you are also a skilled worker of an occupation which has a shortage in the country, then you are also a shoo-in.
The Immigrants Selection Board is the one responsible for screening applicants to permanent residence in South Africa based on individual merits. If you are of good character and can be deemed as a desirable inhabitant, then you meet two of the basic requirements for qualified permanent residents to the country. If the skills you posses do not pose a threat to the availability of jobs which are already sufficient in South Africa, then you are a perfect candidate for immigration here.