Welcome to the Emigration Destination Guide for emigrating to Seychelles here at emigrate.co.uk.
Emigrating to Seychelles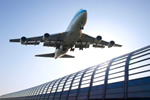 Visiting Seychelles does not really require a visa. All you have to present, aside from your passport, is a return ticket as well as the address of the place where you are staying during your visit. However, if your trip to Seychelles is for purpose of migration, then you should be aware that you need to get an immigration permit for...
Latest Seychelles Emigration News: