Emigrating to Seychelles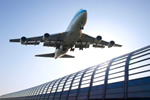 Emigrating to Seychelles
Visiting Seychelles does not really require a visa. All you have to present, aside from your passport, is a return ticket as well as the address of the place where you are staying during your visit. However, if your trip to Seychelles is for purpose of migration, then you should be aware that you need to get an immigration permit for this.
The Department of Internal Affairs is responsible for the Immigration of Seychelles and it issues five kinds of immigration permits. These are the visitors' permit, the dependents' permit, the students' permit, the gainful occupation permit and the residence permit.
If it is the residence permit that you are after in Seychelles, then you must know that you are eligible to be granted one if you are not a prohibited immigrant to the country, have a family or a connection with Seychelles domestically and have made or will still make a contribution that will greatly help the growth of the social, economic and cultural life of the country. As a holder of the permit, you must live in Seychelles for at least five days every year during the validity of your residence permit. You will also have to fulfill some other conditions as a holder of a residence permit in Seychelles like applying for a gainful occupation permit if you wish to seek and gain employment, among others.
If you also plan to become a Seychelles citizen, then you can apply for his directly before the Department of Internal Affairs. You can also contact the department if you have questions regarding citizenship in the country and how to go about applying for it.