Welcome to the Emigration Destination Guide for emigrating to Puerto Rico here at emigrate.co.uk.
Emigrating to Puerto Rico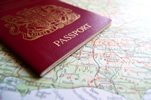 There are different entry requirements when it comes to entering Puerto Rico. These requirements should be adhered to by visitors if they want their stay in the country to be a pleasant one. For citizens coming from the United States, no immigration control has been set by the Puerto Rican government. However, US citizens coming from the...
Latest Puerto Rico Emigration News: