Emigrating to Puerto Rico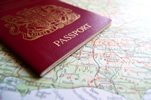 Emigrating to Puerto Rico
There are different entry requirements when it comes to entering Puerto Rico. These requirements should be adhered to by visitors if they want their stay in the country to be a pleasant one.
For citizens coming from the United States, no immigration control has been set by the Puerto Rican government. However, US citizens coming from the countries located on the central and southern parts of America or those from the Caribbean islands have to present proof of their citizenship or a birth certificate. Those citizens who come from the other parts of America would only need a US passport to enter Puerto Rico. Citizens from other countries are required both visas and passports to enter the state.
As a state of the United States of America, Puerto Rico's immigration and emigration laws follow that of the country in general. In line with this, immigration to Puerto Rico means abiding by US laws. So, if you are a foreign national who wants to relocate to Puerto Rico, then you should get a United States Permanent Resident Card, which is also called as the Green Card. This is considered to be an identification card that attests your permanent resident status, not only in the state of Puerto Rico but in the whole of US as well.
If you are already a holder of a Green Card, then you are already considered a Lawful Permanent Resident of the US and officially have the rights to claim immigration benefits. Aside from conditional residence in Puerto Rico and in the US, this green card will also enable you to seek employment in the state and all other parts of the country as well.