Welcome to the Emigration Destination Guide for emigrating to Mauritius here at emigrate.co.uk.
Emigrating to Mauritius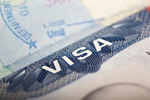 While you can travel to Mauritius and be a tourist, you can also choose to settle there for good. There are many ways for you to relocate to Mauritius and one of them is to get a residence permit. The basic information that you will have to submit in your application for a residence permit includes personal information like your name, age,...
Latest Mauritius Emigration News: