Emigrating to Mauritius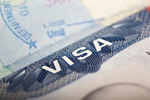 Emigrating to Mauritius
While you can travel to Mauritius and be a tourist, you can also choose to settle there for good. There are many ways for you to relocate to Mauritius and one of them is to get a residence permit.
The basic information that you will have to submit in your application for a residence permit includes personal information like your name, age, gender and marital status, as well as your passport number and the place and date of issue. The duration and the purpose of your stay in the country and your intended residence during your stay are also part of the basic information required. If you have dependents accompanying you during your stay in Mauritius, then their names should be included in your application as well.
There are certain conditions set for the issuance of a residence permit in Mauritius. It is necessary that you have a valid passport, proof of sufficient means for subsistence and a return ticket. You also have to take note of the condition that states that your residence permit can be cancelled at any given time without any given reason.
According to the immigration law of Mauritius, you will only be granted a residence permit if you are able to secure employment in the country. Your residence permit is only granted according to the period of your work permit. If no work permit has been issued to you, then you will not be able to get your residence permit and will be asked to leave the country.