Welcome to the Emigration Destination Guide for emigrating to Malaysia here at emigrate.co.uk.
Emigrating to Malaysia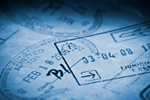 The My Second Home Program in Malaysia is a scheme on immigration that they are now offering to almost all foreign nationals who wish to spend their retirement years in the country or live there on a long-term basis. The program could also include the spouse and children of the principal applicant for immigration. The perks of being under...
Latest Malaysia Emigration News: