Emigrating to Malaysia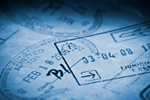 Emigrating to Malaysia
The My Second Home Program in Malaysia is a scheme on immigration that they are now offering to almost all foreign nationals who wish to spend their retirement years in the country or live there on a long-term basis. The program could also include the spouse and children of the principal applicant for immigration.
The perks of being under the Malaysia My Second Home Program includes your being able to receive a five-year visit pass as well as multiple entry visa to the country, which could be renewed every after five years. You can also import your car to the country or buy a new car, free of tax, as well as enjoy some other incentives concerning taxation. As an immigrant in Malaysia, you will also have the opportunity to invest and own your business in the country. Because you won't have to renounce your original citizenship under the Malaysian immigration program, you can travel as much you want and live a luxurious lifestyle at lesser cost compared to living in the West.
You are eligible for the Malaysian immigration program if you can show that you have at least RM100,000 that should be deposited in a Malaysian bank or an income of at least RM7,000 if your are single. For couples, a deposited amount of at least RM150,000 should be in a Malaysian bank or an income of RM10,000. This requirement also applies for those aged under 50 years old, whether they may be single or part of a couple.
Another requirement that you should have when applying as an immigrant in Malaysia is an insurance coverage with a local insurance company in the country. You should also secure a medical report stating that you are in good health from a local hospital.