Welcome to the Emigration Destination Guide for emigrating to Finland here at emigrate.co.uk.
Emigrating to Finland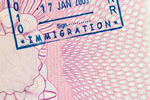 Based on the immigration law of Finland, work permits are not recognized as a form of authorization for employment. Instead, prospective employment in the country is used as a basis for the application of a residence permit. In Finland, foreign nationals have to secure a residence permit for employed persons if they have an intention to work...
Latest Finland Emigration News: