Emigrating to Finland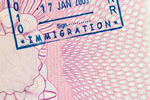 Emigrating to Finland
Based on the immigration law of Finland, work permits are not recognized as a form of authorization for employment. Instead, prospective employment in the country is used as a basis for the application of a residence permit. In Finland, foreign nationals have to secure a residence permit for employed persons if they have an intention to work there. Residence permits are granted to foreigners who are eligible based on temporary employment or jobs that are continuous in nature.
In the issuance of work permits, the Finnish authorities always take into consideration the needs of its labor market. They will also consider the priorities that they have set to fill up positions first with EU citizens or others who are legitimate residents of the country and are suitable for the position. A foreign national has the right to change employers as long as he is within the same professional field.
If you are planning to secure a residence permit in Finland, then you have to know that this can be issued for either fixed or permanent terms. The first permit that is granted to you will always be for a fixed term, which can either be temporary or continuous. This is dependent on the nature of your residency in the country. Any foreign national who is a holder of a temporary residence permit is eligible to apply for one of continuous nature, if the grounds of his residency have undergone some changes during his stay in Finland. If you are a holder of a continuous residence permit and you have stayed in the country for four years, then you can already apply for a permanent residence permit.