Welcome to the Emigration Destination Guide for emigrating to Ecuador here at emigrate.co.uk.
Emigrating to Ecuador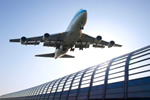 Ecuador is very welcoming to visitors and even those who wish to work and live here. US citizens who travel to Ecuador for purposes of studies, business or tourism are not required to have a visa unless they intend to stay in country for more than 90 days. They would only need a valid passport that sill has a validity of at leas 6 months, a...
Latest Ecuador Emigration News: