Emigrating to Ecuador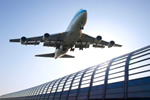 Emigrating to Ecuador
Ecuador is very welcoming to visitors and even those who wish to work and live here. US citizens who travel to Ecuador for purposes of studies, business or tourism are not required to have a visa unless they intend to stay in country for more than 90 days. They would only need a valid passport that sill has a validity of at leas 6 months, a return ticket and proof of economic means for their subsistence during their stay. Citizens coming from a number of countries like India, China, Cuba, Vietnam and Costa Rica, among others need visas to get into Ecuador.
Foreign nationals who wish to settle in Ecuador can do so by applying for resident or immigrant visas. The application for this type of visas would need the approval of the Immigration Board of Ecuador and the process for this may take 4-8 weeks, provided that the correct documentation has been presented.
There are different categories of people who are eligible to get residence visas in Ecuador. These categories include those investors who are willing to invest in Ecuador's real estate or securities sectors. Technical experts who are working with labor contracts with companies in Ecuador as well as professionals who want to practice their professions in the country can get residence visas as well. If you are a retiree who wants to spend your remaining years in Ecuador and you are receiving pension from your residence country, then you are eligible for an immigrant visa in the country also.