Welcome to the Emigration Destination Guide for emigrating to Dominican Republic here at emigrate.co.uk.
Emigrating to Dominican Republic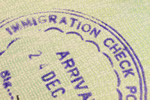 There are ways by which you can become a permanent resident of the Dominican Republic. If you are serious about your plans to relocate to this country, then you should know that getting a residence visa is the first step in securing the residence card in the country. A residence visa can be secured after an estimated time of three months...
Latest Dominican Republic Emigration News: