Welcome to the Emigration Destination Guide for emigrating to Denmark here at emigrate.co.uk.
Emigrating to Denmark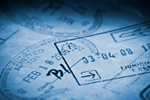 A valid passport or other authorized travelling documents are the primary requirements for a foreign national to gain entry into Denmark. If you have an intention of staying in the country for a period of more than three months, then it is normal for you to secure a residence permit. If you intend to do some work in Denmark, then you should...
Latest Denmark Emigration News: