Emigrating to Denmark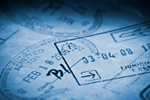 Emigrating to Denmark
A valid passport or other authorized travelling documents are the primary requirements for a foreign national to gain entry into Denmark. If you have an intention of staying in the country for a period of more than three months, then it is normal for you to secure a residence permit. If you intend to do some work in Denmark, then you should get both a residence and a work permit.
Because Denmark has a special cooperation agreement with the Nordic Countries, namely Sweden, Iceland, Norway and Sweden as well as EU and EEA member states and with Switzerland, special rules are applied to the entry of citizens of these countries into Denmark. Foreign nationals from Nordic countries do not have to get prior permission before they can visit or perhaps reside in Denmark. Based on the special EU rules on free movement, citizens from EU/EEA member states as well as from Switzerland may secure certificates of residence from the relevant authorities.
Generally, citizens from many countries should have a visa to get to visit Denmark. However, a visa does not make the holder eligible to get employment in the country, as a visa is typically issued for only a period of three months. This visa should be secured before you actually leave your home country for Denmark. Your visa application should be processed at the Danish embassy or consulate office in the country where you are residing. As Denmark is a party of the Schengen Agreement, then a Danish entry visa would be valid to use throughout the Schengen area.