Welcome to the Emigration Destination Guide for emigrating to Bulgaria here at emigrate.co.uk.
Emigrating to Bulgaria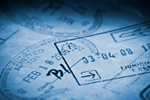 If you are a foreign national who wish to enter Bulgaria, you need to present the necessary documents, namely, an entry visa and a passport. Only residents of EU countries are exempted from presenting a visa for a stay of less than 30 days in the country. The main types of visas that can be secured for your stay in Bulgaria are the airport,...
Latest Bulgaria Emigration News: