Welcome to the Emigration Destination Guide for emigrating to Bahrain here at emigrate.co.uk.
Emigrating to Bahrain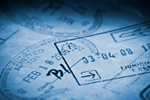 If you are visiting Bahrain for business purposes, then you must secure a visa to be able to be admitted there. However, if you are from countries that belong to the Gulf Cooperation Council or GCC or you are a citizen of Britain, then you can enter Bahrain without getting a visa prior to your visit. However, British citizens are only allowed...
Latest Bahrain Emigration News: