General - Emigrating to Austria
This is the category page for all General related articles within the emigrating to Austria emigration guide here on emigrate.co.uk...
Emigrating to Austria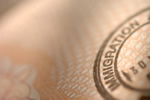 If you are a foreign national and you have been working and residing in Austria for some time now, then you may want to become a citizen of the country. If you wish to become one, there are certain requirements that you have to meet. You would also need to fulfil the general prerequisites that are needed for naturalization. Generally, the...