Emigrating to Austria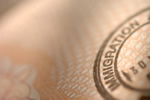 Emigrating to Austria
If you are a foreign national and you have been working and residing in Austria for some time now, then you may want to become a citizen of the country. If you wish to become one, there are certain requirements that you have to meet. You would also need to fulfil the general prerequisites that are needed for naturalization.
Generally, the requirements that are needed to obtain an Austrian citizenship include some knowledge of the Austrian history and of the federal province where you are living at the moment. The Municipal Department 35, which is responsible for questioning you, has study documents as well as a list of questions that they have prepared for your history test.
The general prerequisites that you must also fulfil in applying for naturalization include not having any court convictions or pending criminal proceedings either abroad or in Austria. You should also have never figured in administrative offences. You must also have an attitude towards the Republic of Austria that is brimming with positive goodwill as well as have sufficient means for you to be able to live comfortably in the country. Your residence permit must not have gone through revocation and you should not also be facing pending proceedings for the termination of your stay in another EEA country or in Austria. You should also be willing to renounce your original nationality as well as show proof that you know how to speak German.
You can secure Austrian citizenship through making a legal claim to it or by extension, if you are a spouse or a child of someone who has already gained citizenship. You can also gain citizenship at the discretion of the authorities if you have no legal claim to being one.