Business And Long-stay Visas In America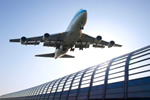 Business And Long-stay Visas In America
The most common type of American visa for business is the B1, designed for people who are seeking entry into the US purely to pursue business of some kind. There are no strict rules about how the person goes about conducting their business, making this a rather flexible visa option for visitors who may simply want to explore the possibility of starting a business in the US.
Technically, the use of the B1 visa is designed specifically for the following types of activities:
• Attend a business meeting or conference
• Negotiate and sign contracts
• Purchase materials or supplies
• Take certain kinds of exams and tests in America
• Settle an estate
The B1 visa will be issued with a validity of between six months and one year, depending on the decision of the US consulate official who approves the application. Six months is the usual length of validity, and this can often be extended within the country if the immigration department feels your activities require more time to complete.
Most B1 visas are single entry for short validities or multiple entry for longer validities. Upon arrival in America the immigration officer will give you a fixed period of stay that is typically three months. You must leave the country before the entry stamp expires or risk losing your B1 visa status. More on this can be found on the US government website: http://travel.state.gov/visa/temp/types/types_1262.html.
The cost of the B1 visa is currently US$140 (2012), plus any reciprocal issuance fee that is based on the country you reside in. To apply for the B1 visa you must go in person to a US consulate or embassy with an application, photo and required documents to prove you can support yourself during the visit. You must also be able to show that you have a good character and plan to return to your country after the business in concluded.
Besides the paperwork involved with the application, each person will also undergo an interview with a US consulate official. They will ask questions about the intent of your visit, your finances, education, background and anything else they deem relevant to deciding if you are a good person with honest intentions to visit the US.
Unless you have a criminal record or no money in your bank account your application should be approved. There are several business activities you are not allowed to do on a B1 visa. They include:
• Participating as a professional in a sporting event
• Receiving payment from a US-based company
• Being gainfully employed
• Operating a business
Basically, you are able to enter America to conduct business but not run a business. That requires a different type of visa, usually the H-1B visa that is designed for professionals who want to stay in the US long-term and work for a US company or run their own business. This non-immigrant visa allows a US company to employ a foreigner for up to six years, and is much easier to get than a Green Card. The H-1B visa is designed for people who are specially trained in the field they will work in, such as engineering or computer software development. Applicants must have a bachelor's degree or higher in that field to qualify. The initial H-1B visa is usually granted for three years, and can be extended another three years.