Renting Property In America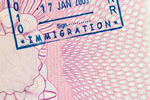 Renting Property In America
Although America has one of the world's highest rates of home ownership, most people start out by renting. In even the smallest rural towns there are always a handful of homes available for rent, and in larger cities the number of rental units can often rival the percentage of properties that are owner-occupied.
There are several ways to find a rental unit in America. If you are new to a city or don't have time to search for a place by yourself, there are rental property management firms that can help. Like real estate agents, these people help renters find the right unit based on their price range, location preference and other factors. These property companies have a list of available units at their office that can help narrow the search and save time.
There is no cost to the renter to use one of these property companies, though sometimes the rent rates that are quoted are a little higher than usual because the agent has to take a commission from the lease. Often, you can find cheaper rents by working directly with the landlord.
To find a rental property on your own, you can simply drive around an area that you like and look for a rental sign posted out front of an available property. This is an informal and common way that landlords rent out their units, whether it's an apartment, condo or home. By calling the phone number on the rental sign you can arrange to look at the unit.
Another option is to use websites like Craigslist or check the classified section of local newspapers. This is a popular way for landlords to advertise their available rentals, and it often lists the rates and terms as well. When you find a property you wish to rent, it is time to negotiate the lease agreement, which will dictate the length of the rental term and the price to pay each month.
Most rental leases require that you put down a deposit equivalent to two months rent as a security against any damages or if you break the lease and leave. You will also have to pay the first month's rent at the time you move in. In America, renters typically pay their rent on the first of the month to cover that month.
The lease will also state details about whether pets are allowed, how many people can live in the property, property upkeep details and so on. If you need to break the lease, the owner has the right to keep your deposit, and when you move out the landlord will determine if you created any unnatural damage to the property. If so, the cost of repairing the property will be deducted from your deposit. Most tenants receive their full deposit immediately upon moving out at the end of the lease.