Shipping Costs And Insurance To America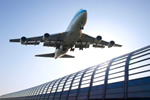 Shipping Costs And Insurance To America
The cost of shipping your entire household is never cheap. The overall expense is determined by your country of origin and its distance from the United States port of call nearest your new city. The amount of goods you need to move will also play a major part in the total cost. Shipping by sea is the most common option. It is cheaper than air but can often take as long as three months to arrive due to the speed of travel.
There are dozens of excellent international companies that specialise in global house moves such as Anglo Pacific. A quick search online will show a number of firms, most of which will provide a basic quote for the costs of shipping on their website. Shipping rates from the UK to Washington, DC can cost ?1,500 for 270 cubic feet of shipping space, for example. But this is just the shipping. When you add in the customs fees, packing and insurance that figure will probably double.
International sea freight is the cheapest way to go, and the rates are calculated by the amount of space you require in cubic feet. For huge loads, you may need an entire 40-foot shipping container, though they also come in 20-foot sizes. For smaller shipments they will sell you a portion of a larger container that will be shared with other clients until it is full.
Air freight is obviously much faster and safer but very expensive. When shipping by air, you are charged by the gross weight in kilograms rather than the space used. If you are shipping anything heavy, then the costs quickly become very expensive. This is why few people bother to use air freight to move unless they are simply shipping their clothing and a few small personal items.
It's always worth engaging a few different international shipping firms and comparing their quotes. You also want to browse expat forums online to see if any companies have garnered a bad reputation for customer service. This is one aspect of immigrating to America where you don't need a headache. Obviously, the more the moving company does for you, the more you will pay. You can save a lot by simply finding boxes and packing your goods yourself.
Insurance for your shipping is also highly recommended, especially if you opt for sea freight. Although your boxes will be shipped in watertight containers, if the ship hits rough seas it is entirely possible that things can get damaged from being tossed around. Insurance is a relatively small part of the overall shipping expense and is well worth the peace of mind. Every moving firm will offer insurance as part of their services, or you can go with a third-party marine insurance company to handle it.