Money Transfer To Usa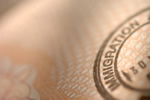 Money Transfer To Usa
Millions of people transfer money back and forth between America and other countries each year. The US banking system is connected to most other countries, making it very easy to transfer money to a foreign bank account or receive money from another country. You don't even need to have a bank account in the US to collect a wire transfer thanks to companies like Western Union and PayPal.
A direct wire transfer is the safest and most reliable way to send cash to someone residing in the US. Firms like Western Union have thousands upon thousands of branches in countries all over the globe. Someone can hand over cash at a Western Union office in South Africa and within a few minutes you can collect that cash in person at a Western Union office in Fargo, North Dakota.
This is the preferred option for people who don't have bank accounts or want to send cash without leaving a paper trail. You can do a wire transfer with Western Union online, in person or over the phone with a credit card. There is a modest fee to transfer the money based on how much you are sending, but the receiver does not need to pay any fee to collect it.
FXGlobalTransfer is another in this line of private companies that deal with direct wire transfers. For a flat rate of US$25 they cover all the currency exchange costs, which is useful when sending a foreign currency to the US that will need to be converted into dollars. A bank-to-bank wire transfer is basically the same thing, except you need to have a bank account opened with the receiving bank. There are always service fees involved with this but the transfer itself is very reliable and safe.
One of the new ways to send money to people around the world is by using online money transfer firms like PayPal. This service is free to use and can be done from any computer. The transfer of funds happens instantly because the money is already sitting in the senders account and will simply be moved electronically to the receiver's account.
Of course, this means both parties must have a PayPal account. But these accounts are free to set up and fairly easy to use. PayPal currently supports 24 currencies. The only downside is that the cash is harder to access because you then need to get it out of your PayPal account. This is why Western Union continues to dominate the global market for quick cash transfers.