Leisure Costs In America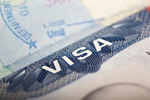 Leisure Costs In America
One of the things Americans value is their leisure time. They work hard so they can play hard, whether it's down to the bar after work for a few drinks or running off on the weekend for a camping trip. Americans spend a fairly large proportion of their monthly income on leisure activities, and no matter where you live in America there will be many tempting ways to spend your money for fun and entertainment.
America is a drinking culture for the most part. Perhaps not as much as Italy with their wine or South Korea with their soju, but America has a thriving bar scene that provides a place for people to unwind and socialise. Drinking is not particularly cheap in America, especially in trendy urban bars.
To save money on drinking you can plan to go during Happy Hour, which is something many bars and restaurants do in the early evening from 16:00 to 18:00 to encourage business before the dinner rush. The happy hour deal is usually two for one drinks or drinks at a discount. Considering a cocktail costs around US$4 (upwards of US$8-$12 in big cities like New York) and a beer US$3 this can save you a lot if you are a big drinker.
Americans also like to go to the movies at night and on the weekends. Most towns have a modern cinema complex, where a movie costs an average of US$7 for adults (or closer to US$12 in the larger cities). Similar to the movie theatres are other leisure activities like bowling alleys, another very affordable way to spend an evening with friends.
There is a lively fitness mentality in America, so many Americans are members of gyms and fitness clubs. This is both a way to get exercise and also socialise with other residents of one's community. Many fitness centres also offer yoga classes, have coffee shops or juice bars and other social events. The monthly membership fees are reasonable at about US$100 a month for basic facilities, although obviously much higher at some of the more multipurpose health clubs.
Dining out is a great way to enjoy some free time in America since there are so many quality restaurants to choose from. It doesn't have to be expensive, either, especially if you eat early when many restaurant offer special discounted meals and other deals for 'earlybirds'.
Of course, American cities always have plenty of free activities to do in your leisure time. From hiking trails to public parks with free recreation facilities, if you enjoy being outdoors America is a wonderful country to live in.