Insurance And Healthcare In America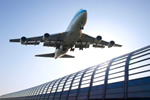 Insurance And Healthcare In America
One of the biggest, but most important, expenses involved with living in the United States is healthcare. Unlike most other wealthy developed nations, America does not do a very good job providing affordable convenient healthcare services to its citizens. Health insurance is expensive in America but it's an absolute must to have considering the even higher costs of the medical care itself.
Around 60 per cent of Americans receive their healthcare coverage from their employer. Usually the company you work for will pay for about 60 or 70 per cent of the premium and you will contribute the rest, which will be deducted directly from your paycheck each month. On average, it costs approximately US$300 each month when your employer provides health insurance, depending on the program and the particular benefits you choose.
Another 25 per cent of Americans qualify for government subsidised healthcare in the form of Medicare for citizens over the age of 65 and Medicaid for impoverished Americans. The cost for this subsidised healthcare is much lower than regular health insurance but the services are not nearly as convenient.
A shocking 16 per cent of Americans have no health insurance at all due to the high costs of buying it privately or the fact that they are unemployed. For these people, they run the risk of having to visit the doctor or hospital and pay the entire bill themselves. Medicals costs and doctor visits in America are incredibly high, running in the hundreds of dollars to see a doctor and thousands of dollars to stay in a hospital. The largest cause of personal bankruptcy in America each year is medical debt.
If you need to purchase your own health insurance you need to budget several hundred dollars a month to pay for the premium. There are many ways you can set up a health insurance plan based on your budget and needs. If you arrange for a high deductable you can lower the overall annual cost of you policy. This means you will pay a lot more out of your pocket if you have to visit the hospital but if you don't need any medical care during the year it can save you some decent money. It's a bit of a gamble.
A lower deductable means that you will pay less each time you have to go to the hospital but your annual policy price will be higher. There are also plans where you pay less per month but pay up to 20 per cent of the total medical bill if you go to hospital.