Telephone And Internet In America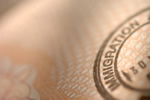 Telephone And Internet In America
America still uses a mix of traditional landlines and mobile telephony to provide phone service for the country. The old landlines are slowly and steadily being phased out, as most Americans use their mobile phone as the primary number and rarely find much use for the landline. Because landlines are still bundled into internet and cable TV packages, they are included with the other services. However, it's likely within the next few years that landlines will be gone almost entirely from the American home.
There are more than 180 facilities-based wireless service providers in America but only a few dominate the entire market. Verizon Wireless is the leader with more than 107 million subscribers, but AT&T Mobility is right behind with 103 million subscribers. Sprint Nextel and T-Mobile USA are the other major players in this busy sector.
Each of these four major telecom firms operates its own nationwide wireless network, and each provides coverage to virtually the entire country. GSM and CDMA are the two standards used by every telecom company in America. Typically, you will get your phone for free or at an extremely low price when you sign up for a long-term calling plan with one of the big four companies. They encourage multi-year plans and have penalties for stopping service before the end of the agreement.
Overall, if you are able to stick with the plan you choose, it's a good deal because they give you a brand new mobile phone, even an iPhone in some cases. The only other option is to buy a prepaid disposable phone. These are cheap and easy to use but are very limited in their coverage. Basically, if you roam anywhere and make a call, it becomes incredibly expensive. Disposable phones are designed for low-income users who plan to only use the phone to call within a single city or area.
The internet was essentially invented in America, but the country still lags behind other nations like South Korea and Japan in terms of national coverage and bandwidth speeds. While the old dial-up style internet service is still available bundled in with a landline phone package, around 94 per cent of the American internet market is dominated by broadband.
There are more than 68 million broadband internet users in the US, and AT&T is the largest provider of this service with 15 million of those customers. Comcast, Time Warner and Verizon are the next three big firms providing broadband internet in the US. Often, customers will get their broadband internet bundled in with their cable TV service from providers such as Comcast and Time Warner.
The US is ranked just 15 out of 30 countries in terms of broadband penetration rates, and 26th in the world in terms of broadband speed. The average speed of internet in the US is currently just under 5Mbps.