Job Hunting In America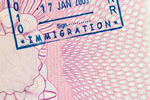 Job Hunting In America
Anyone who has paid attention to the news over the past couple of years knows that the global job market is in bad shape. This is particularly true in America, where unemployment rates have been at historic highs of around 9 per cent for the past two years. While the beginning of 2012 has shown a slight drop in this joblessness rate, the job market is still very tight right now in the US.
When you begin looking for employment in the US the first thing to get in order is your resume. Every company, no matter how small, will ask for it and often have you fill out an application as well. Submitting a clear, concise resume is the key to getting noticed.
The latest consensus on resumes for American companies is that it should not be more than a single page. You should omit any superfluous information such as marital status, age and only put down work experience that is related to the type of job you are applying for. With the job market so tight, employers receive thousands of resumes every week and only have to give each one a cursory glance before deciding whether to toss it in the bin.
There are many resources you can use to find job openings in the US. Among the most popular are the websites like Monster.com or careerbulder.com, both of which keep a database of millions of current job openings in every field from engineering to housekeeping. Most of these online job resources are free to use, since the company advertising is paying the website for the service.
Another place to find job openings is by going directly to a company's website and clicking on their employment or careers link. Nearly every big hotel and company in the US uses their websites to attract a constant influx of applications. They typically will list current job openings they want to fill immediately but also are willing to look at resumes from highly qualified individuals for future openings.
Local newspapers, both online and in print, are another common place to look for a job. Though less popular than in the past, most small towns still have a newspaper with the classifieds section. It's even possible to see job postings right at the shop itself. This is a common way for local restaurants, stores and other small businesses to find staff to fill jobs as they are needed.