Climate In America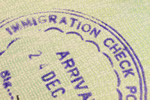 Climate In America
One of the great things about America is its diversity of climate. Within this single country, there is year-round tropical weather in Florida, wet cool climates in the Pacific Northwest and classic four-season environments in the majority of states. If the climate is an important prerequisite for where you can live, then America will give you plenty of options in all categories.
The warmest parts of the US are along its southern borders. From southern California, though Arizona and Texas and over to the Gulf of Mexico and Florida, this band of latitude features hot summers and mild winters. If snow and cold make you cringe there are many cities where the winter temperatures rarely get colder than sweater weather.
Arizona and Florida are the two most popular states for retired people because their winters are simply perfect. From November through March the daytime temps are pleasantly warm and sunny, though the summers get extremely hot. Arizona is amazing for its dry desert air but Florida is the opposite with its humid tropical climate. Texas also boasts some very nice winter weather.
The rest of America enjoys a typical four-season climate. Summers are hot and often humid while winters get very cold and snowy. Latitude determines just how cold and snowy the winters get, so in states that border Canada like Wisconsin, Vermont and Michigan it can get brutally cold. States like Georgia, North Carolina and central California enjoy fairly mild conditions.
In every corner of the country, autumn is the premier season. This means the months of October and November for much of the nation, and September and October for the high mountain country and extreme north. Spring can be pleasant in most states as the first warm breezes blow through bringing rain showers instead of sleet and snow.
Along the Pacific west coast, the climate is essentially mild and rainy. California has fantastic weather almost all year round, especially in the southern cities of San Diego and Santa Barbara. While winters can be quite chilly as you head north through San Francisco and into Oregon and Washington, it rarely snows. The Pacific Northwest, however, is notorious for its endless winter rains and grey skies.
America's mountain states like Colorado, Montana, Idaho and the Sierras of California have their own unique alpine climates. Winters are loaded with snow, keeping the ski resorts happy, while summer and autumn are simply magical in the mountain resort towns. In general, if you stay to the west of the Cascades and Sierras along the west coast it is rainy; while on the eastern flanks it's dry as a bone.
Along the east coast the climate is temperate in the south but grows colder as you head past New York and into New England. Here, it is just as likely to sleet as snow, and winters in New England are notoriously harsh. The same is true of the America Midwest. Blizzards often sweep across the Plains in winter and summer tends towards the hot and humid end of things.