Services And Retail Jobs In America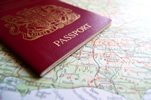 Services And Retail Jobs In America
One of the most reliable job sectors in the US is retail and services. Although the American economy is constantly rising and falling, retail jobs tend to hold strong for those who work themselves into a valued role within the store. Where there is a store there's a need for people to sell the products. Thus, it's fairly easy to find work in every town in America in this sector.
It also requires little or no higher education to get started in a retail position. Of course, a degree in something is a big boost to your chances of finding a job in any store but more often than not a simple high school diploma is enough to get started. Two-year and four-year degrees in business management are perhaps the most useful to have as they can lead to lucrative retail management jobs.
Experience is just as important as education when it comes to retail and services positions in the US. The job is basically the same no matter what product you are selling or what company you work for. Understanding the process of retail sales, the routine and expectations of the boss are essential to success in this field.
For entry level positions the pay will be little more than minimum hourly wage, which varies state by state but usually averages US$7.50 an hour. There are also few benefits for lower level jobs like this, but the opportunity for promotion from within the company is very good.
Strong communication skills, interpersonal skills and organisation are key to retail and service jobs. Within a solid command of English it will be hard to advance in this sector, but once you reach retail manager you can earn between US$31,000 and US$53,000 per year with benefits.
Another facet of the retail sector is seasonal jobs. Every winter the larger stores around the country hire extra temporary staff to help out during the busy holiday shopping season. This is an excellent way to get a foot in the door of a store you would like to work for, as top performers are often asked to stay on after the Christmas rush ends.
The other side of retail is customer service, which usually entails helping customers with problems and questions about the store's products. This can be an in-house department or helpline on the phone or internet. The job requirements are essentially the same, and the pay is similar as well.