Sales And Marketing Jobs In America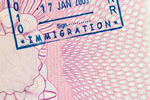 Sales And Marketing Jobs In America
It is predicted that most American companies will be hiring more staff to fill sales and marketing positions in the coming years. It is one of the best growth sectors in an otherwise bleak job outlook for the US. There are many types of jobs associated with marketing but you will need a combination of training and experience to land a position in this competitive field.
In America, sales and marketing departments work together closely to track and manage product advertising, public relations and creative campaigns. Entry level positions are called sales and marketing assistants, and this is where most people begin their climb up the company ladder Assistants help with a range of tasks, from direct customer service to monitoring sales numbers. Starting salaries are around US$30,000 per year.
Next up the chain is a sales and marketing manager. With a bachelor's degree is business it's possible to apply for these mid-level jobs. But without any experience it's likely you'll have to spend a short time as an assistant before moving up to management. The salaries are much better though, averaging around US$40,000 and up per year.
The opportunities for a job in sales are virtually boundless. Nearly every business sector in American employs sales teams and marketing specialists. If the company is larger than a mom and pop store, it's likely they will have at least one person on salary dedicated to boosting their sales and promotion.
This is what makes sales and marketing such a huge growth area in the US. From resorts in remote mountain ski towns to fashionable clothing labels in New York City, this is one career path where you can actually have some say in where you want to live instead of feeling the need to go where the work is.
On a more humble level, a person with little training or education can get their foot in the door with a sales position at a small company. At an intern level, with low pay, it's possible to be trained on the job for a specific sales position. Usually, this means literally selling a product to people or other companies. For those who can't afford the education needed to jump to the next level, it is a viable way to gain valuable experience that is often considered just as important for these kinds of positions in America.