Logistics And Operations Jobs In America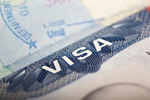 Logistics And Operations Jobs In America
In America, a logistics and operations manager is the one in charge of a firm's distribution. They handle a multitude of tasks within the company, including inventory management, shipping and receiving, hiring and training new employees. They also manage the warehouse, directing the other employees who work under them.
There are decent prospects for this kind of work in America because there are so many distribution centres for major companies. This can range from a supermarket chain to a clothing retailer. Since America is such a consumer-driven society there are thousands of warehouses around the country.
Individual jobs can vary a little from company to company depending on what products they sell. But in general, a logistics and operations manager is mainly responsible for storing and shipping merchandise in an efficient manner. Strong communication and organisational skills are essential to this job, so a solid command of English is vital.
The working hours for this kind of career tend to be unusual, often involving night shifts or extra long days. A college degree in business, finance or management is useful in landing a job but experience is often considered equally important. Usually a person will begin working as a staff member within a warehouse before gradually being promoted up to the logistics positions.
Most warehouse managers of large US companies earn about US$60,000 per year and receive a good package of benefits and health coverage. Logistics professionals with degrees and extensive experience in the field can pursue a job in management consulting. Logistics consultants study their client's business operations and make suggestions to help them improve their operations. The annual pay for these jobs can be very good, averaging US$84,000.
The rest of the warehouse workforce is made up of unskilled workers such as labourers, clerks and other support staff who handle the manual jobs. These positions are much easier to find because they don't require much training, education or experience. They also get paid significantly less than logistics managers, averaging less than US$30,000 a year.
But the warehouse sector in America is one of the best places to start at the bottom and work your way up. Supplementing your work experience with evening classes in management can speed up your ascension into logistics management positions. Typically, American companies like to hire from within for these kinds of positions because they prefer their managers to be very familiar with the products and facilities they will be managing.