Health Care And Nursing Jobs In America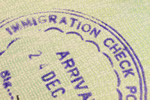 Health Care And Nursing Jobs In America
One of the fastest growing work sectors in the US is the healthcare and nursing field. There is high demand for skilled workers in virtually every aspect of this sector and jobs can be found in most cities around the country. The job prospects are particularly good in certain cities where the elderly prefer to retire such as Phoenix, Los Angeles, Miami and Las Vegas.
To find any kind of work as a nurse you will need to have at least a vocational degree or finish a certification program in nursing. Licensed practical nurses are the entry level of this field, working under the supervision of more qualified registered nurses and doctors and earning about US$40,000 a year. They basically help the doctors and senior nurses with mundane healthcare tasks, but it is often the stepping stone towards advancement in the field.
Registered nurses are the ones in charge, and have typically completed a four-year nursing degree or have extensive experience. While it's possible to begin a career as a registered nurse, it's more likely to begin as a practical nurse and work your way up the chain. Registered nurses make an average of US$63,000 annually and the job prospects are excellent in every part of America.
The highest level of nurse is the nurse practitioner, who is almost as trained as a regular doctor. These nurses have a graduate degree in nursing and are qualified to diagnose and even treat serious health conditions. The median salary is US$87,000 a year, with work readily available in hospital emergency rooms, nursing homes and neonatal units.
Specific healthcare training is also in high demand right now. With just one or two years of training at a vocational college, a degree in specific areas like radiology and blood work can open up doors to good paying jobs in every town where there are hospitals and medical centres. While many of the positions are hourly wage jobs, they usually start out pretty high at around US$15-20 an hour.
A pharmacy technician is another of the hot jobs in the US with good future growth potential. A certificate or associate's degree is often enough to land a job starting at US$29,000 a year. There are pharmacies in every town around the country, and to get hired you have to be certified and specially trained, which means only a select few can apply for these positions.