Buying A Business In America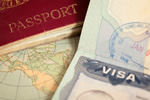 Buying A Business In America
Considering the amount of red tape and paperwork required to open a new business in America, it is often preferable to simply buy an existing business that has proved profitable. Once the business has been established in the eyes of the government it is just a matter of keeping up with the required taxes, paperwork and other official details.
One of the main advantages of buying an established business is that the previous owner can give you plenty of help dealing with the red tape. It also means you don't need to worry about whether a business idea will work in a particular community or whether a product or service is indeed profitable there.
Buying a business in America is also one way to get US citizenship. Each year the country gives out 10,000 investor visas to foreigners who are actively seeking permanent residency in America. It's not cheap, but if you have enough cash resources it is possible to buy your way into America by investing in a commercial business.
There are also a lot of people around the world who would like a US passport, so the competition for these rare visas is usually very intense. The minimum you must invest is typically US$500,000 but can be as much as one million dollars, depending on the type of business. You don't automatically get a Green Card if you are granted this type of visa, but it usually ends up that way.
Of course, most people buy a much smaller existing business. From one online real estate broker, it appears there are more than 50,000 businesses for sale in America at any given time. Most of these are modest retail operations, restaurants or specific service providers. But if there's a certain type of business you would like to open it's very likely you can find one for sale somewhere in the country.
The irony of buying any business is that it seems unlikely the owner would want to sell any business that is profitable. When you can pay staff to continue running a profitable business, why would you want to sell it. This logic means that businesses that look too good to be true usually are. Prospective buyers need to investigate deep into the inner workings of the business with the purpose of trying to uncover why they would want to sell it in the first place.
That being said, if the owner has kept good records of their business it should be easy to tell what the prospects are for making money in the future. Sometimes a business owner simply wants to move on and try something new, and needs cash to start up the next venture. In these cases, the business should be worth looking into.