Immigration Spain - Migrating to Spain - Information About Immigrating To Spain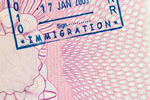 Immigration Spain - Migrating to Spain - Information About Immigrating To Spain
There are basically two kinds of work Visas in Spain, namely, the Transnational Work and Residence Authorization and the Temporary Work and Residence Authorization. If you plan to work as a local hire of a local company, you will need the second kind. Remember that you cannot convert from Visitor status to Work status while you are in the country. Although you may be in Spain at the time of processing, you will not be authorized to work.
Generally, the application must be accompanied by an offer of employment which should be filled up by a Spanish company or local sponsor. The Ministry will thereafter issue a final resolution, which may take anywhere from 30 to 90 days. After the application process is finished and the employee's application approved, he/she will be asked to appear before the Spanish Consulate which has jurisdiction over his/her place of residence. After this, the passport of the applicant will be stamped by the proper authorities.
For family and dependents, there are different rules, depending on the composition of the family. Unmarried partners are not granted dependent visas, while spouses and children may be granted such visa provided that they are also named on the application of the employee's work permit application. Keep in mind, however, that spouses and dependents will not get work authorization if they have a dependent visa. They must get their own work visas to secure local employment.
Spain is stricter with regard to illegal immigrants, and getting expelled as an illegal alien may be a permanent roadblock to living there. As such, make sure that you comply with the immigration laws when you are in Spain.