Emigrating to Malawi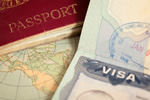 Emigrating to Malawi
If you plan to go to Malawi, then you should know that the primary thing you need is a valid passport. However, your passport should have at least six months validity from the date of your intended departure. If your passport is near its expiry date, then you should have it renewed or you should get a new one before visiting Malawi.  As visas could not be secured in the entry points of the country, you should arrange to have one before your travel at the nearest Malawian Embassy or High Commission. All foreign nationals, except those coming from a number of countries, will require visas upon entering Malawi.
If you plan to relocate to Malawi, then you will have a better chance of doing this if you are an investor in the country. For this, you can secure a Business Residence Permit or BRP or an Employment Permit or EP in the country. You will only need to invest at least $50,000 in Malawi to be considered an investor and to qualify for an investment license that you can get from the Malawi Investment Promotion Agency or MIPA.
For the filing of the application of either the Business Residence Permit or the Employment Permit, you must do this before the Secretariat of MIPA. You should take note that requirements for new permit applications include duly accomplished application forms, business proposal for the BRPs and two copies of curriculum vitae for the EPs, among others. It is the Investment Approval Committee of MIPA that will make the decision of the application's approval or rejection. If the application is approved, the head of MIPA shall then secure the Employment Permit or the Business Residence Permit from the Chief Immigration Officer of Malawi.