Emigrating to Costa Rica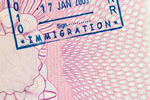 Emigrating to Costa Rica
If you are planning to migrate to Costa Rica, there are requirements and documentations that you must accomplish in order that you can start on your application for permanent residency.
Aside from filling up an application form for the residency, you will also need to attach your birth certificate and provide 4 recent photos. You must also have an amount of money to pay for application fees and lawyers, among others. All of the documents for your application should be translated and legalized or certified by a Costa Rican Consulate in your country of origin.
Permanent residency in Costa Rica for retirees and other individuals is available to foreign nationals. This provision is made by the Costa Rican government almost without restrictions. There are different kinds of residency for retirees in the country actually and one of them is for retirees or pensionados who will be receiving a monthly income from abroad of an estimated US$1,000 at least.  There is also another one called rentitas, wherein the retirees will get a pension of an estimated US$2,000 from Costa Rica or through a bank deposit.
There is also a residency program for investors who have made a minimum investment of US$200,000 in Costa Rica. There are also student, company and refugee visas for residency as well as for those who have Costa Rican relatives.
If you are really quite intent on your plan to migrate to Costa Rica and you can supply all the needed documents, you should have them authenticated at the Costa Rican embassy in your country of residence.