Immigrating to Thailand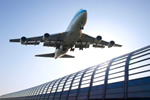 Immigrating to Thailand
The Immigration Act of 1979 of Thailand governs the immigration requirements needed for a person to gain entry into the kingdom. The major requirements for immigration to Thailand are the acquisition of a proper visa from the Thai Consulate or Royal Thai Embassy before going to the country, unless under exemption and the getting of an entry stamp by those nationals from countries that have an agreement with Thailand to allow their nationals stay for a maximum of 30 days without a visa.
The list of countries that have this kind of agreement with Thailand may change from time to time. However, for a stay of more than 30 days, all foreigners are required to have a valid visa, except for those coming from New Zealand, Finland, South Korea, Denmark, Norway and Sweden who are allowed to stay for a maximum of 90 days without visa.
There are a number of visa categories under the Immigration Act of Thailand with each category restricted to the intention for which the visa was issued for. Foreigners are advised to strictly live by the rules that govern each visa category.
Foreigners who intend to work in Thailand should apply for a non-immigrant type "B" visa or the business visa at a Thai embassy or consulate before going to the country. Once you are in Thailand, your employer should then get you a one-year visa from the Immigration Bureau which will be stamped on your passport upon approval. Your dependents like your parents, wife or children under the age of 20 who are not married and not disabled can apply for a non-immigrant type "O" visa, the length of which can be extended to correspond to that of your primary visa.