Welcome to the Emigration Destination Guide for emigrating to Panama here at emigrate.co.uk.
Emigrating to Panama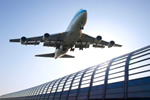 There are many ways for you to become a permanent resident in Panama. If you are seriously considering settling in the country for a long period of time, then you should see if you are eligible in securing a permanent residency visa there. If you are investing or have invested US$40,000 in a non-retail business in Panama and have employed...
Latest Panama Emigration News: