Welcome to the Emigration Destination Guide for emigrating to Maldives here at emigrate.co.uk.
Emigrate to a tropical paradise?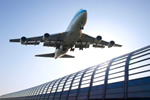 We have all thought about it. Who wouldn't want to leave behind the grey skies of Britain and the misery of the commuter rush hour to live on a tropical island far from the crowds? It all sounds very appealing when you are struggling through the rain, desperately running for the bus, or have your nose pressed up to someone's armpit whilst...
Emigrating to Maldives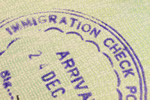 If you are planning to settle permanently in Maldives, there are a few things you need to know. You can work as well as live in the country by virtue of the work and residence permits that are issued by the Maldives government. In the country, getting an employment offer is already one step closer to permanent residence. Employment for...
Latest Maldives Emigration News: